Custom Graphic Design for New Business Cards or Company Logo
Graphic Design Services Print Revolution.
Need New Business Cards or Company Logo Design? Leave it to the Professionals!
Download our free design samples below
Continue
You can do better! And WE can help!
Check out our Custom Design Services!
The Print Revolution Design Squad is ready to design your next direct mail piece. And gosh darn-it, WE ARE GOOD.
Our postcard designs offer incredible visual appeal, but we know better than to design good-looking ads that don't convert. Each of our designs are constructed with conversions in mind. We want your prospects to become your customers. So we implement our 10-point design process to ensure each custom design is aligned with the brand image, and structured for conversions.
POSTCARD DESIGN SIZES
STANDARD Postcard

JUMBO Postcard

COLOSSAL Postcard
10 STEPS
To incredibly good looking and impressively effective direct mail designs
Our graphic designers follow a 10-point design process to make their designs just as effective as they are good looking.
Show stopping headline
Imagery that emphasizes the headline
Color schemes that are pleasing to the eye and aligned with the brand
A headline on the back that entices the reader to engage further
Easily skimmable list of juicy benefits (not just feature-set)
An enticing offer, deal, or limited time Call To Action
Your business logo
Your business contact information in bold
Your business return address
A final call to action
Professional Post Card Designs
We can help you get the most out of your post card designs whether you have an idea of what you're looking for or if you're completely stumped. We're here to help.

If you do have an idea of what you what your postcard to look like:
You can share with us the text you would like to appear on your postcard, and we'll do the rest! You can even choose a graphic from our template gallery and we can customize from there to make your mail piece totally unique. No worries! We are very flexible.

If you have no idea of what you what your postcard to look like:
We got you! We will design your postcard from the ground up. From copy, to images, and design structure. Prepare to be impressed!
Custom Postcard Designs delivered in a Week or Less.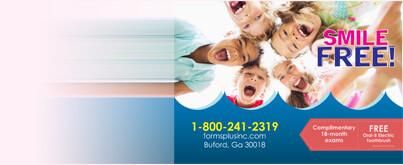 Our Design team is FAST!
We've streamlined our design process to construct your full mail piece as fast as possible without ever compromising quality.
We can complete partial designs in as little as 3 days, and full designs in about 5 days or less.
If you need your completed postcard designs even quicker, just let us know and we will communicate a custom time frame for you.
We also provide design services for: flyers, brochures, door hanger, business cards, and much more!
Call us today to chat about your graphic design needs! We're ready to help!
+1-800-241-2319