All Your Mailing Needs In
One Place
Enroll NOW for 1,000 FREE Postcards
WHY DIRECT MAIL?
6x

more effective than search

35x

more effective than internet display ads

47x

more effective than email

79%

of households read or scan advertising mail as soon as they receive it

6x

more effective than search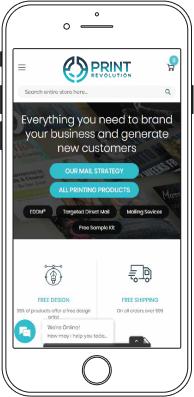 Too busy to place an order for every campaign?
Try our discounted Silver Weekly or Gold Annual programs for more cost savings, split payments and hands free marketing.
SILVER MONTHLY PLAN
STARTING AT
625 postcards - 6''x11'' size Includes design, print, & postage One 8 week mailing campaign
PAY WEEKLY WITH NO CONTRACTS
Consistent, steady, and more manageable lead generation or customer acquisition
Spread your mailing over several weeks with more predictable returns
Affordable weekly payments
Fits any size marketing budget
SELECT PLAN
GOLD QUARTERLY PLAN
STARTING AT
625 postcards - 6''x11'' size Includes design, print, & postage Six different 8 week mailing campaigns spread over 52 weeks
PAY WEEKLY WITH NO CONTRACTS
Utilize our lowest cost per piece pricing
Consistent & effortless lead generation all year round
Hit your target audience every single week of the year
Follows the ultimate guide to prospecting with 6+ touches per prospect each year
SELECT PLAN
Why Choose Us?
Great Results

We have helped over 50,000 businesses since 1984 with their marketing needs across a variety of industries. We are a RESULTS driven marketing company not a printing company.

Technology Tracking & Reporting

Direct mail marketing is measurable, cost-effective and it works. Your assigned marketing specialist ill share a results report during each campaign.

Best Pricing

We offer 100% transparent pricing unlike 99% of direct mail companies with their pricing. Every campaign quote is all-inclusive pricing, no "I gotcha later gimmicks."

No Contracts

If you want to mail 250 or 250,000 postcards we are here to support you along the entire process with your "Marketing Specialist' and "Creative Specialist."
Get a free quote and prospect list analysis right now!
Frequently Asked Questions
All direct mail follows our standard 3-4 production time. Rush orders can be accommodated upon request. All campaigns, weekly plans, and annual plans will follow calendar plans that you and your marketing expert will work out together.
No, all direct mail campaigns come with free design service. You will work with one of our creative marketing experts to design a successful piece. You can also utilize one of our dozens of postcard templates we have already seen success with.
We do offer content writing for your mail pieces for additional charges.
Of course! Each customer will receive a marketing campaign expert which will guide you through the process and go over end results of your campaign. You will also work with creative marketing expert to create or adjust any print files. It helps if you your vector logo art files ready for us to manipulate. (e.g. .AI, .EPS, etc.)
Your marketing consultant will help guide you through what mail product is the best fit for your business and assist with a quality list if requested.
Not only do we offer some of the most competitive prices but unlike most direct marketing companies we do everything in-house at our Atlanta, Ga facility for list creation, creative design, print production, mailing, and most importantly RESULTS TRACKING. We are an extension of your marketing department not just any direct mail company.